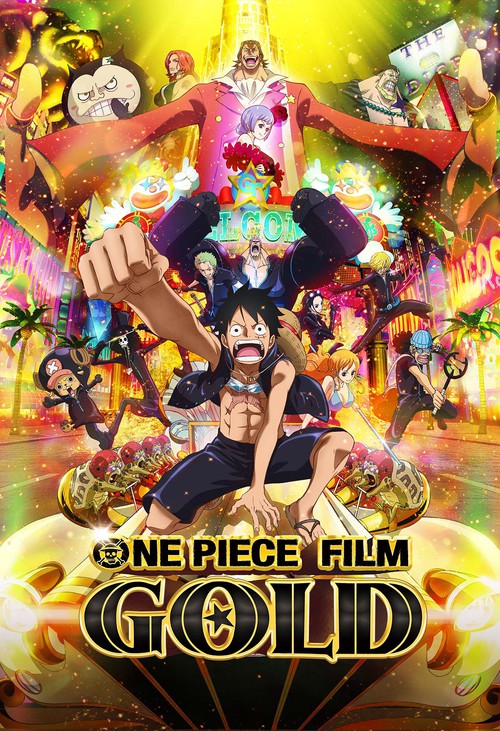 Would you say that you have freedom when it comes to choose new projects?
Sato: I have freedom to choose one project or another, but not for creating things from scratch.
In One Piece Film Gold, the starting point is the City of Las Vegas. When did you decide to place the action there?
Sakurada: Upon choosing the movie's theme, I met with Oda and the director to talk about where we should place the setting. We chose the casino as the movie's principal axis because money can't buy freedom, and that's the main theme — One Piece characters fight a character named Tesoro, who symbolizes money and power.
Tesoro and Carina were created for this feature film. Are you happy about how these two new characters have developed?
Miyamoto: From my point of view, Tesoro is really frank as well as sensitive. He fights to get his freedom. Luffy and Tesoro are opposites, but they have a similar nature. Carina, for her part, was a childhood friend of Nami's. They were rivals, so when it came time to imagine her, the intent was to create an even more sexy personality than Nami, following Oda's style of drawing girls.
Sakurada: What's interesting about Carina is that she's a mysterious character. Even though she fights against Tesoro, it's not clear whether she's on one side or another.
How big is the workload behind a movie like this?
Miyamoto: In terms of animation, 300 cuts and around 4000 key animations are needed for a One Piece TVchapter, while we made 2000 cuts and 76000 key animations for One Piece Film Gold.
Are you planning to come back to the TV series?
Miyamoto: Right now I'm working on other projects, but if I get asked to return to the One Piece TV series, I would accept the offer.
What are your thoughts about the current state of the anime industry?
Sakurada: Anime is getting more and more internationalized. Some productions have become such a big success through this that people in the industry are doing their best so this can stay a permanent trend.
Sato: On the animation side, I don't know what's going to happen with technology, since I don't know if technology will move faster than people. So I don't know if CGI and animation made with tablets will leave traditional animation in the dust.
Miyamoto: In fact, in One Piece Film Gold, we used 3DCG mixed with the traditional way of creating animation. We tried to go one step further.